Greetings and welcome to ifthousands.net!
The latest album "for" is available at http://ifthousands.bandcamp.com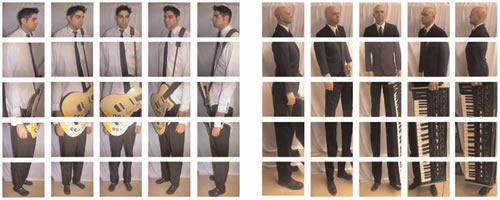 Over the course of 2011, we lost our ifthousands.com site to a rogue, nameless, faceless company. Nowdays, if you go to ifthousands.com, you'll get this, which is interesting, but it's not us.
Over time, this "new" .net site will be updated with more if thousands info, archives, options and links. We're truly sorry for the inconvenience and are delighted that you've sought us out. Please bear with us – we're starting over from scratch.
RECORDING
10/2014: if thousands is finishing up a soundtrack for Director Jim Ojala's horror/sci-fi film Strange Nature.
8/2013: if thousands latest album "for" was released in August 2013. Please check it out at http://ifthousands.bandcamp.com
10/2012: if thousands recorded soundtrack material late in 2012 for director Enid Baxter Blader for her film, The West as part of her Water, CA project.
Part 1: http://vimeo.com/49348332
Part 2: http://vimeo.com/49788809
Part 3: http://vimeo.com/49788810
NEW LINK ON THE ALBUMS PAGE
The link has finally been found to npr's "This American Life" featuring the if thousands song Crispin Glover. We've been told our music has been on npr many times but this is the only one we've been able to track down. If you know of any others, please let us know.
RUNNING LIST OF MOVIES
The following is a working list of films if thousands has recorded soundtrack for. We've completed 18 soundtracks so far, and unfortunately, some titles fell to the wayside when we lost our old domain name. We'll add to this list as we recall all we've done over the years, but here goes so far: Strange Nature, Water-CA, Frogtown, Always Crashing In The Same Car, An Injury to One, Accelerated Underdevelopment, He Who Hits First Hits Twice, Who Killed Cock Robin, Everything Beautiful and Lofty, Marvel Zombies – a Retrospective, Thirteen12….
WAS THAT IF THOUSANDS I JUST HEARD?
Over the years, we've been told that our music has been heard as soundtrack or backtrack music in many movies, on the radio, etc. If you hear if thousands recorded music somewhere, please email Aaron or Christian so we can archive it on this site for others to enjoy.
That's all for now. Thanks for spending some time with us. Hope to see you again soon.